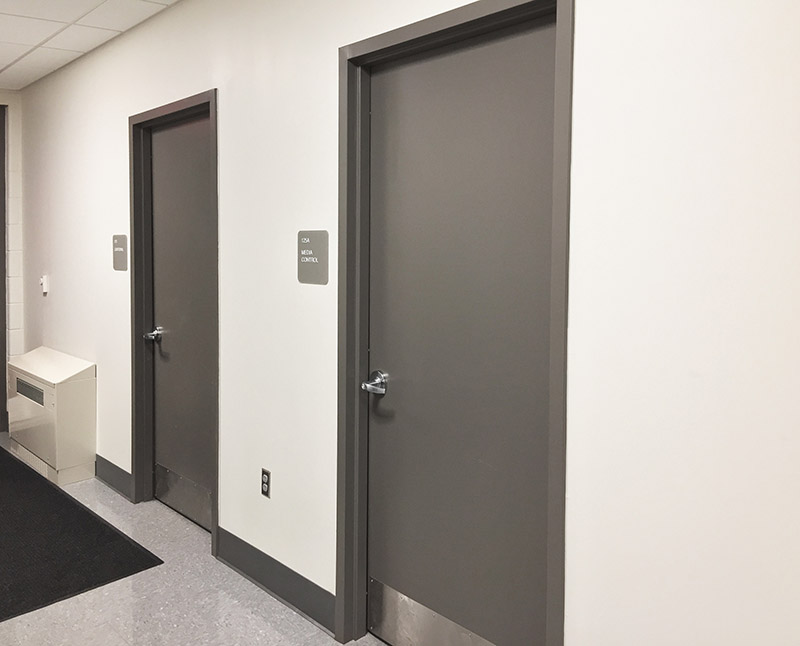 Galaxy strives to provide the industry's best metal doors and frames. All of our products are offered with optional UL® Label Service.
At Galaxy, we build our doors. Our plant is large. Our technology is advanced. Our workers are experienced. These attributes help Galaxy deliver the best doors for your money.
Galaxy's Metal Doors are made from hot-dipped galvanneal steel, so they are always ready for finish paint, before or after installation. We offer our doors with optional vision lite/louver, so our product can meet your project's needs.
Galaxy Metal Doors also feature full-flush seamless face, inverted top and bottom channels for easier installation and internal construction options of honeycomb or rib-reinforced.
Optional UL© Label Service
Optional vision lite/louver
Full flush seemless faces
Inverted top and bottom channels
Internal construction available as honeycomb or rib reinforced
---